Waste Software Career Opportunites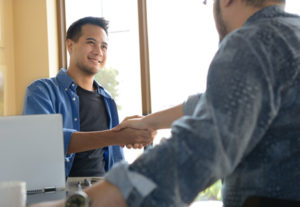 If you are looking for a cutting edge career in a growing industry, we want to hear from you. As the industry leader, we offer excitement, challenge, and a work environment that is second to none. Soft-Pak offers excellent salaries and flexible hours, plus medical, dental, and life insurance benefits.  We also offer great opportunities for career advancement in a growing company.
If you are a hard working, enthusiastic professional with waste industry experience, give us a call.  We are always interested in talking with qualified sales, application support and programming professionals.
Email your resume to employment@soft-pak.com, or send a fax to 619.283.6641.
We look forward to hearing from you!
General Summary:
Demonstrate working knowledge of object oriented technologies, including Java, J2EE Java Script, HTML and SQL.
Ability to develop, debug, maintain and document applications.
Provide customer support as needed in a professional manner.
Experience with Tomcat, SeaGull, J Walk, Crystal Reports and PDF development a plus.
Additional Responsibilities:
Be able to work on project independently, seeking assistance or guidance when project definitions aren't fully developed.
Be able collaborate with the development and or support team.
Assist the Support Services Group with troubleshooting problems.
Follow all development standards. Recommend standards when no established standard exists.
Future Responsibilities:
Be able to recommend process enhancements.
Become familiar with all the software processes we sell and support.
Send resume and earnings history to: 
Soft-Pak, Inc.
3550 Camino del Rio North, Suite #208
San Diego, CA 92108
ATTN: Eddie Garratt — V.P. – Research and Development
Email: egarratt@soft-pak.com
Office: (619) 283-2338 ext. 502
Fax: (619) 283-7485