RAAS Roll-Off Route Optimization
Maximizing Roll-Off route efficiency
Route optimization software designed for Roll-Off trucks
Soft-Pak® offers the ability to optimize all roll-off stops per day by leveraging the waste industry's most powerful re-route tools. With Soft-Pak and RaaS, you will have all your on-call roll-off work assigned to drivers and sequenced in minutes instead of hours. With Soft-Pak and Mobile-Pak™, these work orders can be instantly sent to the drivers for completion.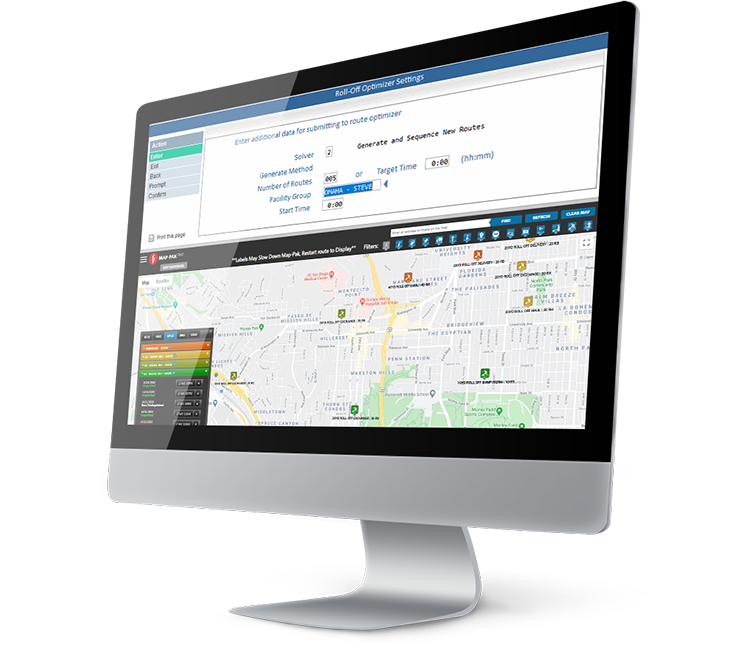 Route Optimization Features
Dispatch all jobs together or break up by region
Organize by number of truck or time per route
Reduce 'dead-head' time
Optimize by type of move, materials, disposal site time, job windows, etc
Dispatch once sequenced, right to the driver
Send customers alerts upon completion of work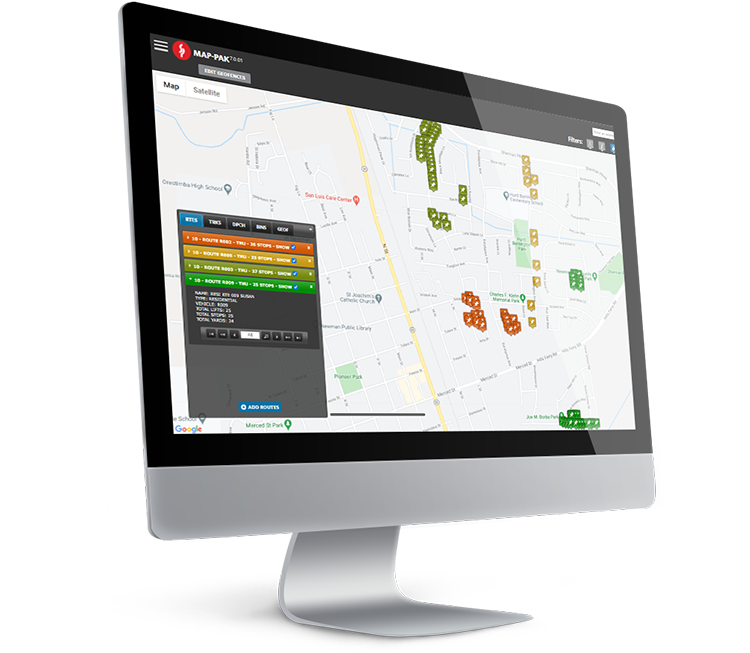 Garbage truck fleet optimization
Looking for Garbage Truck Route optimization?  Soft-Pak has partnered with the most powerful route optimization company in the industry to offer a seamlessly integrated solution. Check out our Garbage Truck Route Optimization page and contact Soft-Pak to get a free demo to see how the Soft-Pak optimization tools can help minimize driver time and mileage per route.