Route Optimization
The best overall garbage truck routing solution for waste haulers.
Maximize your garbage truck route efficiency
Soft-Pak offers the ability to optimize routes by leveraging the waste industry's most powerful re-route tools. Whether you need to re-sequence a larger residential route or you're looking to re-route your new commercial acquisition, Soft-Pak has the product embedded in the operations center to help with this process. Soft-Pak leverages our seamless integration with RouteSmart to provide these solutions. If you are looking for a simple solution, we also offer integration with Maptitude for the resequencing of one route or to organize your daily cart delivery routes.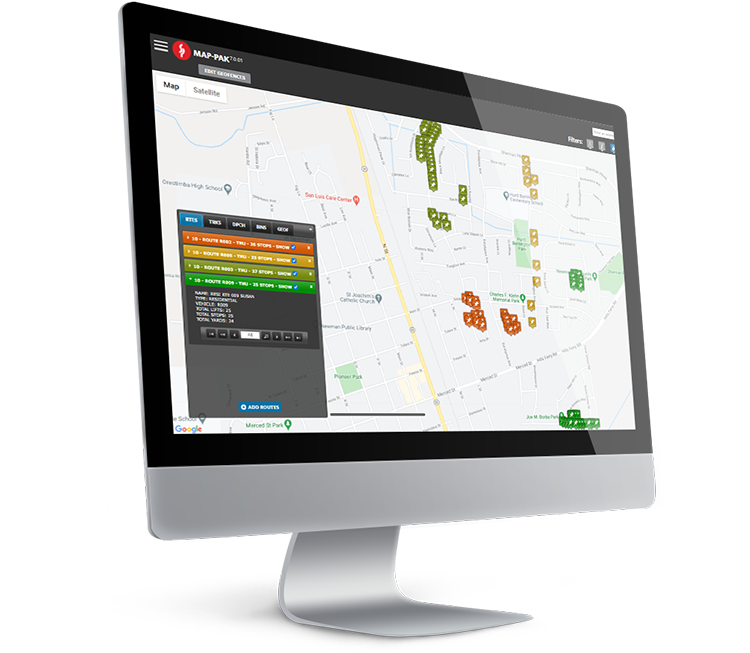 Route Optimization Features
Create routes by city, day, area, etc.
Optimize using truck size, customer location, yard, disposal site, service times, etc
Create multiple scenarios to determine the right solution for you
Synchronize your optimal solution with the existing customer accounts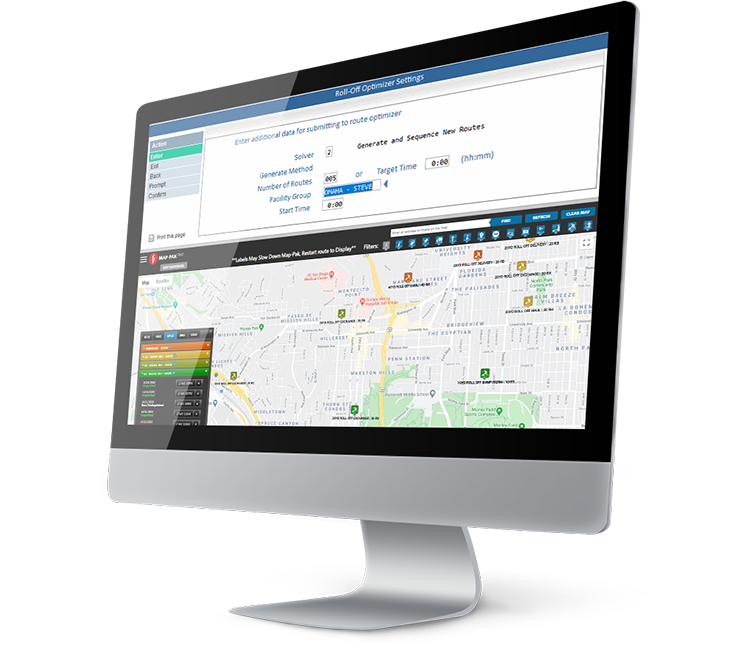 Optimize Roll-Off Truck routes too!
Looking for Roll-off Route optimization?  Soft-Pak has partnered with the most powerful route optimization company in the industry to offer a seamlessly integrated solution. Check out our Roll-Off Route Optimization page and contact Soft-Pak to get a free demo to see how the Soft-Pak optimization tools can help your minimize driver time and mileage per route.