Implementation / Training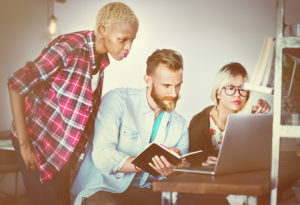 Our implementation team includes a core of skilled, system analysts with over 35 years of industry knowledge and experience. In fact, 100% of our analysts came to us directly from the waste industry! Working with our staff of talented IT professionals, our systems analysts expertly install and configure the software and hardware needed to support your specific business and operational requirements. In addition, these professionals will:
Work closely with your entire organization prior to implementation to gather customer-specific information about your business and your requirements
Optimize system performance to maximize system benefits
Provide expert training on all Soft-Pak™ products
Provide industry-proven recommendations
They focus on your business from start to finish. The system analyst that is assigned to your implementation will see you through on your first month's "go live" bill run.
Our implementation team has converted customer data from over 30 different types of databases. Our experience and industry know-how help you through the process, no matter the size of your operation or staff. Conversions can be stressful, and they require a commitment from both parties, but the benefits are there as you join the Soft-Pak family of users.
Training
Our Soft-Pak training team is part of the implementation group that assists with converting and starting your initial billing cycles with Soft-Pak or e-Pak™. These trainers have successfully trained small single users systems in addition to the large multi-state operation with multiple lines of business.
Training and support are key to a successful conversion; and the Soft-Pak team has the experience and staffing to address any need. Our training team consistently provides the necessary education and leadership to ensure a smooth transition.
Take the time to investigate so you can understand the value of a truly successful conversion; this is an investment in your future. What could be more important than having your customer service, operations, and executives in sync with your billing, routing, and/or scale software.